Stainless Steel Sieves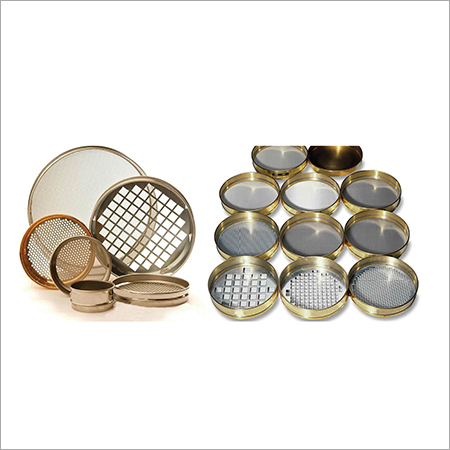 Stainless Steel Sieves
Product Description
We specialize in manufacturing various types of construction laboratory equipment. These equipment are used for various testing purposes in construction sites. Everest Equipments Private Limited has come up with sieves for construction labs. The stainless steel and copper made round sieves can be used for following purposes:
Liquid filtration
Solid-liquid separation
Gas filtration
These stainless steel sieves can be made in different mesh designs and sizes. Construction labs must be equipped with all kinds of sieves, so that they can select based on the material to be separated. It is a good accessory to be used in labs to determine fine content or to wash away the fines in the process of preparing samples to test particle size.